Take a look at our current specials…
Birthday and Quinceañera Specials
Have a Birthday Party in a Limousine!
Our Birthday & Quinceañera packages can include, Balloons, Roses, Happy Birthday Banner ( for the back of the car) or beverages. Additional charges may apply for pop, balloons or flowers. You just have to bring FUN. Please call 952-832-5197 for pricing.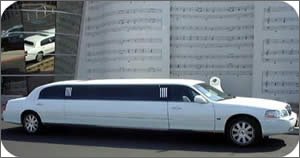 Let us pamper you on your most important and memorable day. We will provide you with the elegance and romance of a shiny stretch limousine. Your experienced chauffeur will treat you like royalty.
Wedding Limousine Package " includes formally-attired, customer-driven chauffeurs who will insure that your "Special Day" will be perfect. We will safely & comfortably get you and your guests to the chapel on time. All of our limousines are equipped with leather seating, ice chests, crystal glassware, napkins, privacy partition, intercom, TVs, VCR, AM/FM/CD Stereo, and climate control. Our wedding package includes A just married banner, red carpet service, and non-alcoholic champagne. We will be happy to offer a free consultation regarding all of your transportation needs. Special requests for decorations and other personal touches will be accommodated with pleasure.

We supply the bachelorette scavenger hunt, grand prize for the winner, and a bachelorette party oath. Call 952-832-5197 for rates, reservations, and more information.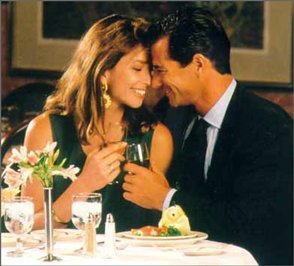 Tired of the same old routine on weekdays?
Why not take advantage of our special weekday rates and add some fun to the work week. You can be picked up from home or the office in style, brought to dinner in an elegant chauffeured limousine while sipping a glass of champagne, and returned home after a relaxing dinner. This special is not available during the month of December.
Prices for a limousine to be brought to and from dinner for 3 hours ( additional hours can be added, call for pricing)
8 passengers $210
10 passengers $240
12 passengers $300
**20% gratuity for the driver is not included.
Get all of your favorite co-workers together for an evening of fun. We are running a weekday (Mon-Thurs) happy hour Bar run special. The 4th hour is free with any consecutive 3-hour rental. The evening starts with you and your co-workers being picked up in style in one of our beautiful 6-12 passenger limousines, 18-36 passenger coach buses, or 22 passenger SUV limousines. You will then be taken on a guided three-hour tour of all the best watering holes in town by one of our knowledgeable chauffeurs. This special is not available during the month of December.
Reserve Now: 952-832-5197
Have you been trying to think of a romantic date for your special someone?
Surprise them with a limousine bringing just the two of you to one of Minnesota's beautiful parks and having a delicious picnic lunch catered just for the two of you. This package includes a chauffeured limousine for three hours, catered lunch, a blanket, a bottle of non-alcohol champagne, and a fresh flower arrangement.

Let us drive the road you drive the green.
Regular 10-hour limousine rate is $960.00
Promotional rate Foursome $480.00 (for a limited time only)
Promotional rate Threesome $380.00 (for a limited time only)
Excursion Includes
Point-to-point service from your company to scramble
50-mile radius of Down Town Minneapolis *
Sunday through Friday
10 Hours
Corporate advertising on doors and trunk
Each golfer receives a 10% off the card on the next regular limousine booking
Ice, water, and crystal glassware included
Onboard IPOD music selection 3400 songs
Golf Gift
– Additional Charge outside of 50 miles, Overnight pricing available for out-of-town courses

– Additional advertising upon request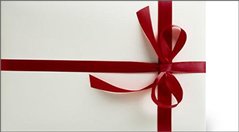 Gift Certificates are available for purchase. The certificates can be custom designed to meet your specific situation. Gift certificates make great gifts for teenagers, employees, parents, and grandparents. They can be used on holiday light tours, weddings, proms, birthdays, last days of school Etc.
Please call 952-832-5197 for more information.
White Knight Limousine knows where the best places are to view the holiday lights. Relax in a luxurious limousine with your closest friends and family members while one of our professional drivers takes you on a guided tour to the beautiful sights and winter wonderland our city has to offer including the new Lake Phalen light displays. There is an extra $15 for it but it is donated to charities. http://lightsinthepark.org/
The Limousines are decorated for the holidays with a red velvet bow and candy canes. Holiday music on Cds is provided for your enjoyment.
On Sunday-Thursdays the tours are in 2 hour packages or longer. You can choose the time that works best for you. You may also want to consider a 4 hour tour and include the Holidazzle Parade. On Friday and Saturday nights we have a 4 hour minimum unless it fits into our schedule. The tours start after Thanksgiving- Jan. 5th.
Here's a great house in Lakeville with lights synchronized
to music. http://mnharmonylights.blogspot.com/